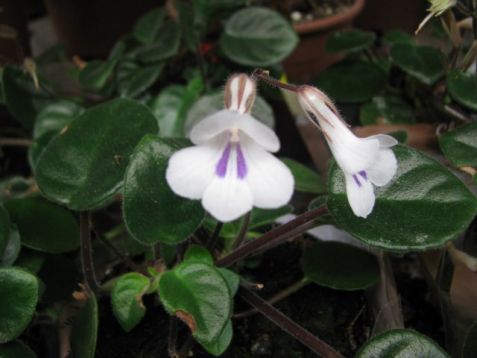 Chirita tamiana "maysie"
Chirita tamiana "maysie"
Minimum total price of order is €8.00.
Chirita in recent years become a nice complement collectibles collection of African violets and streptokarpusů. We offer a variety "Maysie". It is grown as an African violet. Bright place, not in direct sunlight. Room temperature all year round. Maintain a moist substrate, water tray of water into soft water. Nerosit. Fertilize only in flower once every 14 days fertilizer for fruits and flowers. Soil lightweight blended with peat. Spots on leaves are usually caused by cold water or direct sunlight.
delivered adults often flowering plants.