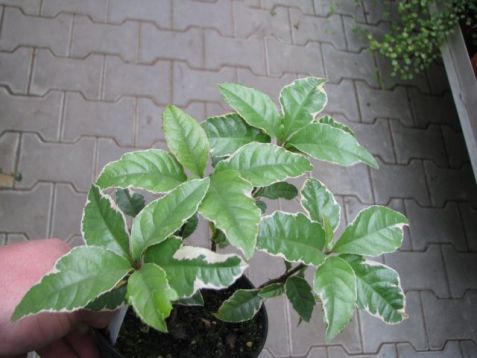 Ardisia japonica variegata
Ardisia japonica variegata
Minimum total price of order is €8.00.
lower Japanese Ardisia likes bright spot, ideally only the morning sun. Conforms to room temperature in winter and in summer from 16 to 20 C. In our experience winters without loss of leaves and in a cool greenhouse, where the temperature on the light falling to zero. Soil mixed with loam and still reasonably moist. In ideal conditions accrete twice a year. Fertilization during growth every 2 weeks. We recommend Kristalon fruits and flowers in combination with organic fertilizers.
recommended as rewarding leafy plant. You can always shape. We supply young plants.