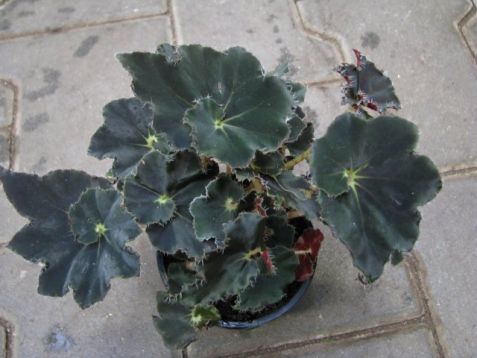 Begonia rex "dark mambo"
Begonia rex "dark mambo"
Minimum total price of order is €8.00.
Darkest Room leaf begonia. Its almost black color highlight sheets allows virtually any plant in its vicinity.
Lighter place (not direct sun) and room temperature all year round. Watering rather mild. Fertilization like other houseplants. Substrate rather lighter and slightly into the acidic, jestlli possible. Absolutely easy.
Supply young plants.