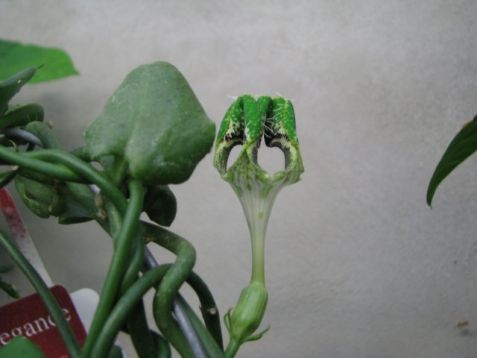 Ceropegia sandersonii, african parachute
Ceropegia sandersonii, african parachute
Minimum total price of order is €8.00.
interesting and undemanding plant. On a sunny place to polostinném and blooms from spring to autumn. The temperature in winter should not fall consistently below 10 C. ornaments are interesting flowers, like green parachute. Our customers define more precisely as an appropriate gift for a pilot or PARAGAN :-)
transplanted every few years in normal soil with an admixture of sand. Watering should always follow up the drying of the root ball. Fertilize only in the summer about once a month. Suitable rods are blended with guano. Do we give young plants about 10cm+.
s