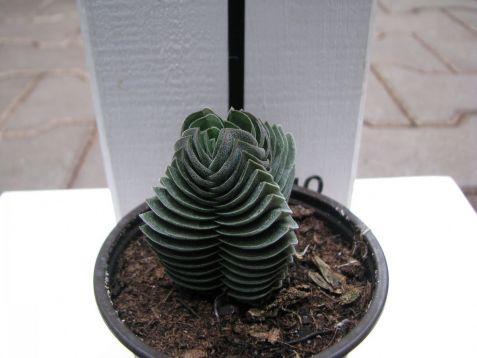 Crassula "buddha"s temple"
Crassula "buddha"s temple"
Minimum total price of order is €8.00.
although it offered Tlustice among collectors for a long time, we will meet with her rarely. The price is higher because it does not grow from sowing. White flowers.
-term growth, watering and fertilization of spring and autumn. Resting with minimal watering during the summer preferably in the shade during the winter at lower temperatures above 5C and in full light. Other claims have a common Tlustice. It is very permeable sandy soil and moderate watering in a tray of water.
We supply plants like the photo or have branched according to the state of vegetation.