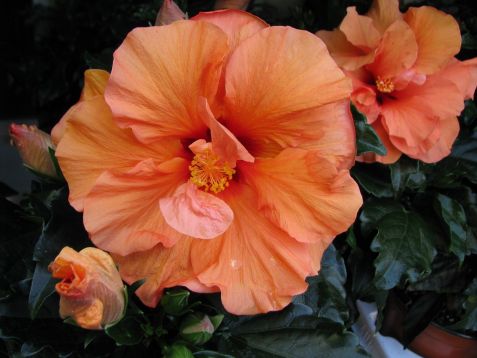 Hibiscus sinensis "laluna"
Hibiscus sinensis "laluna"
Minimum total price of order is €8.00.
introduce you plnokvětou variety "laluna 's big and strong flower. The best thing about this hibiscus is that its flowers bloom lasts at least four days . Its ornamental value is therefore much higher than conventional varieties. It needs light to polostinné place. We also letnit in the shade in the garden or balcony.
Reasonable topping the size of the plant. In the summer, fertilize the bloom fertilizer every week on flowering plants. Common flower soil. Before winter shorter.
We supply plant in size 20cm, during the main vegetation mostly with buds.