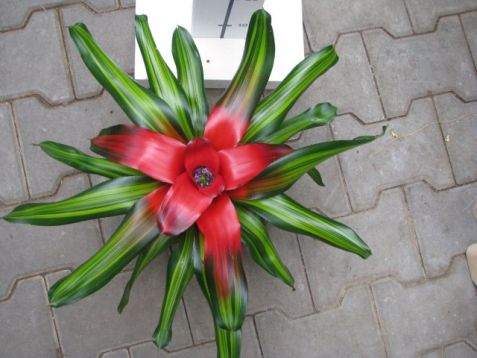 Neoregelia red, yellow variegated leaves
Neoregelia red, yellow variegated leaves
Minimum total price of order is €8.00.
neoregelie likes a lot of light out of the steep summer sun. The optimum temperature is lower than room (15 C).
Watering and fertilizing weak solution of fertilizer for fruit and flower directly into rosettes (not directly to the inflorescence) light and permeable soil with an admixture of peat. After flowering it should be neoregelii further grow the above conditions. Usually within one year plant creates a new subsidiary rose color. Do not shine on the leaves. Relatively undemanding plant. Suitable for beginner growers. It can grow and epiphytic.