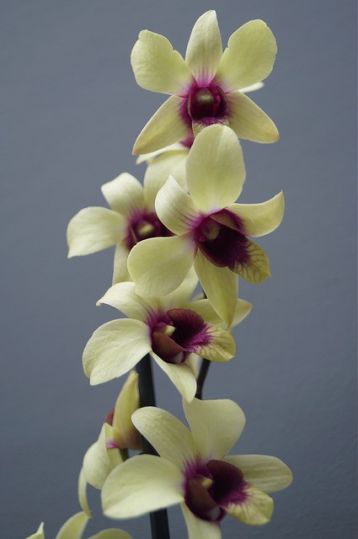 dendrobium "banana chocolate"
dendrobium "banana chocolate"
Minimum total price of order is €8.00.
dendrobium orchid is epiphytic. Best is a bright spot without direct sunlight. Higher humidity. Room temperature all year round. Watering common, let the substrate dry. Fertilization in orchids every two weeks during the main vegetation. We recommend adding even Organoferm (heat-treated manure). The substrate for orchids. Rosita soft water.
most commonly grown purple dendrobium is also the most famous cut orchids. Nakvétá reliably every year, in room conditions. some plants carry progressively more flower stems.
We offer mature plants that bloom (octobre 2017) or already bloomed