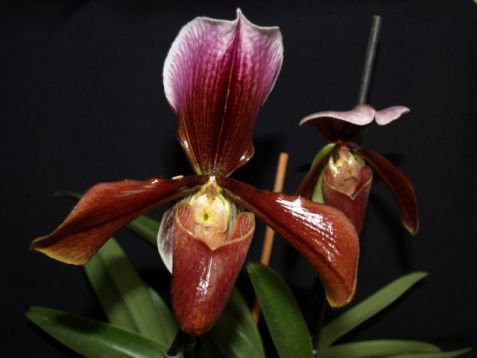 Paphiopedilum "king arthur"
Paphiopedilum "king arthur"
Minimum total price of order is €8.00.
Střevíčníkovec the orchid soil. Requires bright place, not in direct sunlight. Room temperature all year round. Higher humidity. Substrate still keep moist without watering in the center of the plant. Fertilize in summer fertilizer for orchids. Common flower soil. The plant grows to the side, use a wider and lower pot. Flowers appear always on a new leaf shoots. At one shank of the flower may be several flowers.
We supply adults, několikavýhonné plants with flowers if possible.