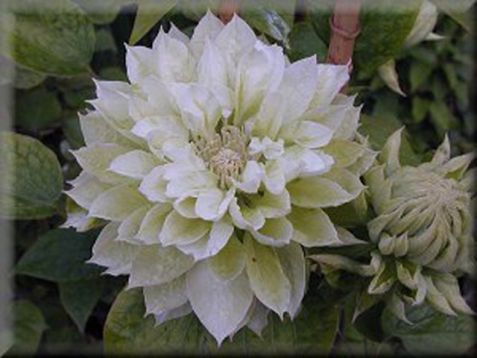 Clematis "duchess of edinburgh"
Clematis "duchess of edinburgh"
Minimum total price of order is €8.00.
large, white, rose like white clematis flowers with greenish tinge. Vykvétají at last year's wood. During the summer repeats flowering, but already with simple flowers. Suitable for full sun. Top stand out against a dark background. Great combination with blue-flowering shrubs - such as hydrangeas or buddleja. Flowers suitable for cutting in a vase. It blooms from May to June and then again during the holidays.
deliver adult plants in the size of about 50 cm.