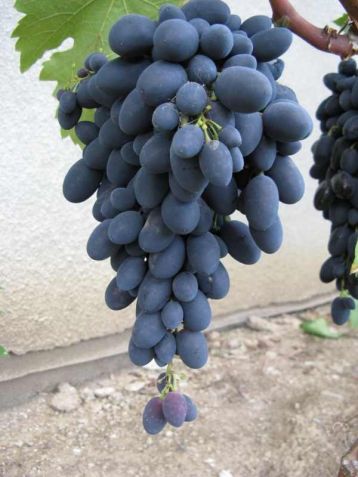 Vitis vinifera "kodrjanka"
Vitis vinifera "kodrjanka"
Minimum total price of order is €8.00.
variety "kodrjanka" is a very strong blue vine variety that resists quite well even against fungus. The fruit has a rather larger and slightly oval. Regarding the later ripening. Also suitable for greenhouse cultivation. For higher altitudes is only recommended on the south wall., In areas of intensive cultivation of the vine is the most popular desktop varieties.
We supply rooted plants in 2 liters pot.