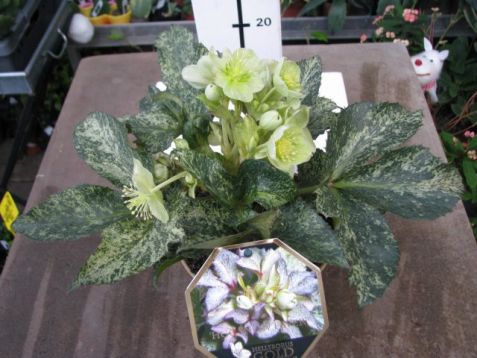 Helleborus argutifolius "snow fever"
Helleborus argutifolius "snow fever"
Minimum total price of order is €8.00.
extraordinary variety "snow fever" is very nice, green-blooming hellebore. The leaves are permanently white striped. In addition, young leaves with burgundy markings. Itself grows to a height of about 30 cm, the leaves should not be pulled for the winter and blooms very early in spring. D ecommendation ujemehum ó n í í substrate, and taum St E n é í filled mslunci. With room and Mains š ž emisb of noup of douapolost í NEM. J edlouhov of the á.
We see plants. photographs, during December and January with flowers.