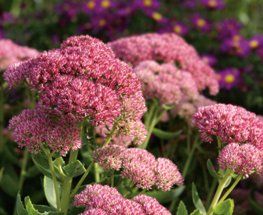 Seven telephium "herbstfreude "variegata
Seven telephium "herbstfreude "variegata
Minimum total price of order is €8.00.
sedum "herbsfreude" is a classic perennial flowering in late August. Normally reaches a height of about 60 cm. The soil is good but far rozložitější. Very suitable for bouquets, which is very trvanlivá.Uvedená variety has variegated leaves.
Available in sizes according to vegetation.