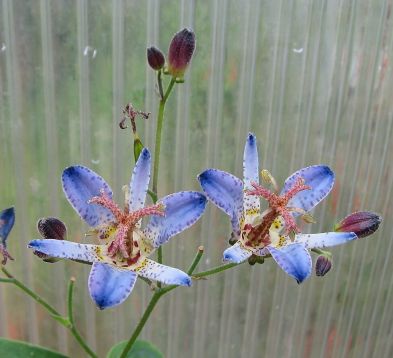 Tricyrtis formosana "purple beauty"
Tricyrtis formosana "purple beauty"
Minimum total price of order is €8.00.
Tricyrtis is a perennial that is hardy with us. Over the winter, however, would like less humid place. It's worth something to mate with her. In the garden it polostinné select a place with a little more acidic soil. Expand itself and well. It grows to about 70 cm. It blooms in late summer and in addition to the joy of smaller flowers in the garden is surprisingly also suitable for cutting. In water, the normal, conventional nutrition for cut flowers.
We supply straight young plants intended for direct planting.