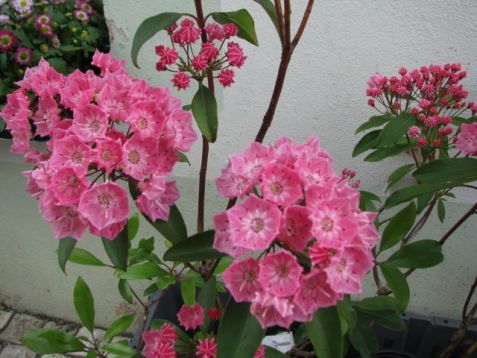 Kalmia latifolia "pink charm"
Kalmia latifolia "pink charm"
Minimum total price of order is €8.00.
Kalmia are absolutely underrated, evergreens flowering shrubs. Care is the same as the rhododendrons. This means polostinné place and acidic soil. They are quite hardy. They grow slowly. The height is about 1 m. They bloom in June. Before adorn quite a long time with their buds. Flowers hold on the plant for a long time. It's amazing how long it takes so extraordinary plants in our gardens. I really recommend it. We supply 4-year plants (roughly viz. Fig. 3).