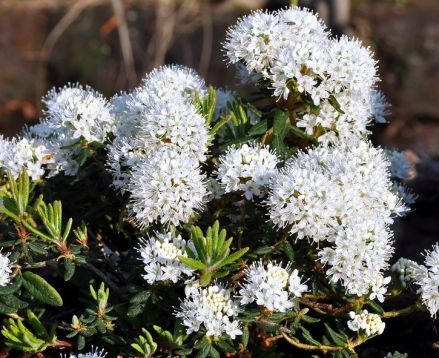 Ledum groenlandicum "helma"
Ledum groenlandicum "helma"
Minimum total price of order is €8.00.
Rojovník is relatively little known bog plant. Wild rojovník with us also occurs in the wild. It flowers in May to June and loved very acidic, polostinná and humid places. Suitable supplement azalkových and rhododendronových plantations. Will settle for anything less anavíc the variety "helma" generally lower (about 60 cm) and richer than its original form. The sale is rare. We offer it for the first time.
We supply capable of flowering plants 20-30cm in size in 2 liters pot.