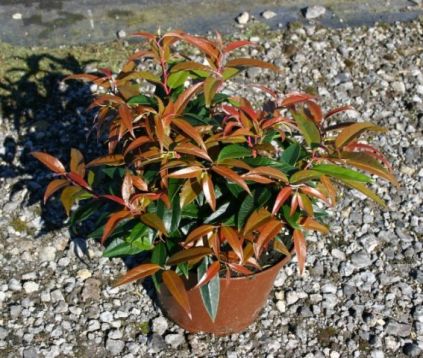 Leucothoe keiskei "royal ruby ​​"
Leucothoe keiskei "royal ruby ​​"
Minimum total price of order is €8.00.
Leucotoe "royal ruby" brings to the garden in late summer red to purple. It is evergreen. As the leaves on the plant over the winter, it should be the same as rhododendrons occasionally pour, if the soil is thawed. Conditions for cultivation are also similar to those of rhododendrons and therefore the plant is very well-locatable just like their lower color undergrowth. The maximum height is 60 inches.
We supply about the size viz. The second photo.