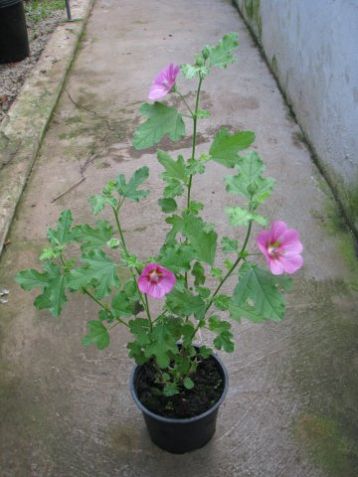 Anisodontea capensis "el princess"
Anisodontea capensis "el princess"
Minimum total price of order is €8.00.
new variety "dontella" has larger flowers, slower growth and do not form fruit. It is much better and overcomes all of the original variety. It is a portable plant. Place it in a bright place, out of the midday summer sun. In winter, cold and bright place. Watering in the summer very rich. In winter, when the plant is stored in a cool, little watering. Fertilization and substrate normal flower. In the spring truncate, grows relatively quickly. The best shape of the trunk.
We supply plants bigger than on photo.