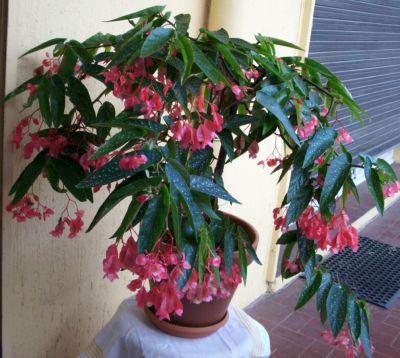 Begonia maculata "tamaya"
Begonia maculata "tamaya"
Minimum total price of order is €8.00.
room begonia "Tamaya" is attractive to the trunk. The resultant crown tolerated clusters of pink flowers. It does not form tubers and loves shade or bright location out of direct sunlight. Watering intermittent. The temperature should not drop below in winter 10C. Overall, growing very well.
We supply young plants about 10-15 cm long.