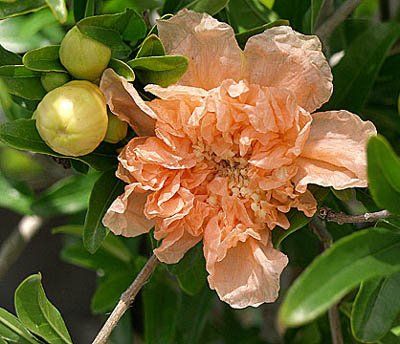 Punica granatum "toyosha"
Punica granatum "toyosha"
Minimum total price of order is €8.00.
variety of pomegranate "Toyosha" is extraordinary. If you saw it grafted onto the trunk and in full bloom as we did in Greece, also you need it :-) It requires a sunny, warm place. In the winter of 5-10 C. In cold temperatures to zero deciduous plant. Watering in the summer rich. In the winter, very weak. The substrate is inexpensive plant must be permeable only to the clay content. Fertilizing every 14 days fertilizer on fruit and flower. We recommend be cut during the winter. Pomegranate flowers on new wood. Suitable for bonsai!
We supply roughly three-year plants in the fall radically trimmed.